Your Landing Page Checklist - Website Design and Hosting Guru
Jul 11, 2022
Marketing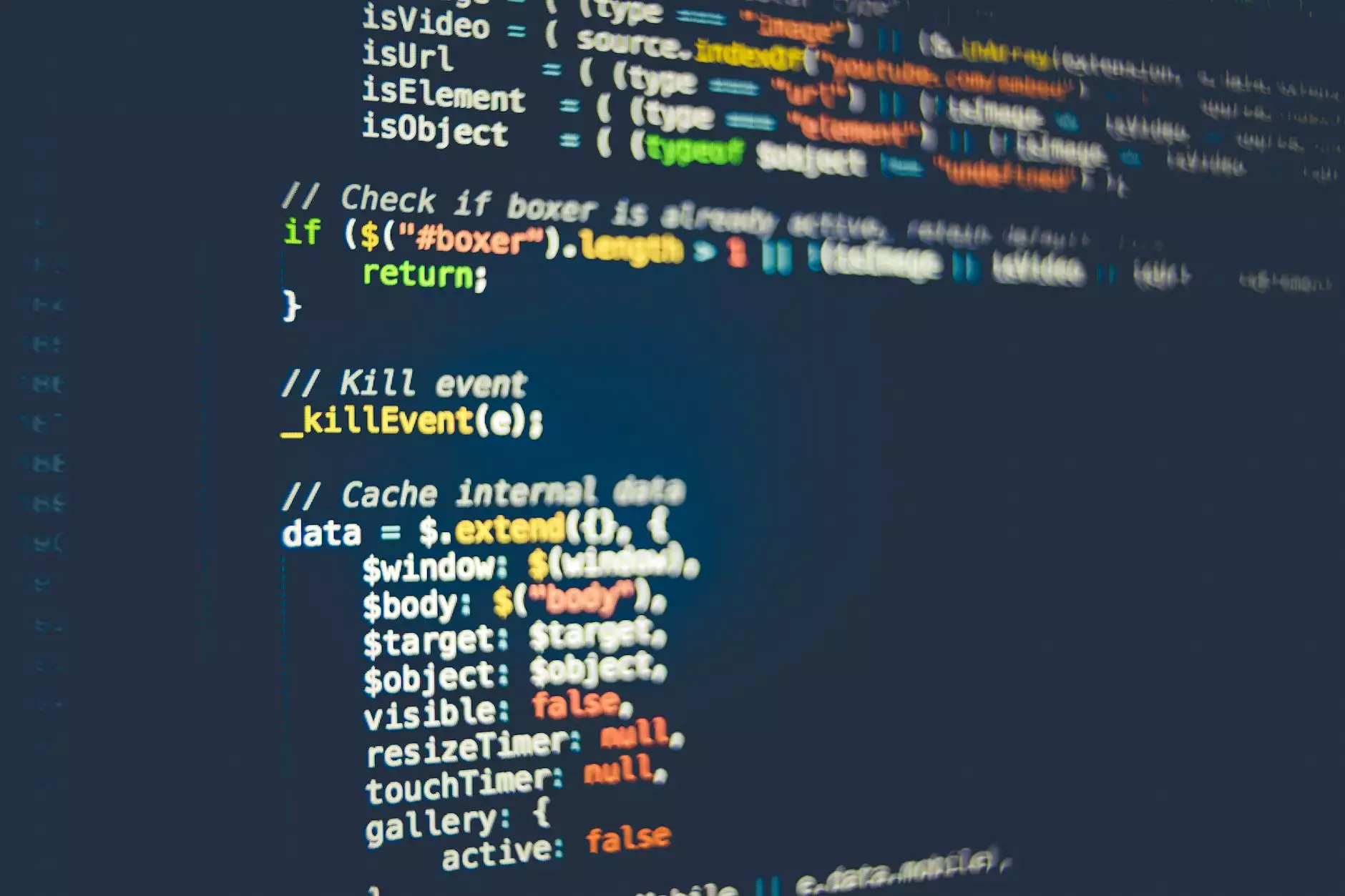 Welcome to Website Design and Hosting Guru, the leading provider of professional website development services for businesses and consumers in the Business and Consumer Services industry. We understand the importance of creating effective landing pages that drive conversions and maximize your online presence.
Why Landing Pages Matter
Landing pages play a crucial role in your online marketing strategy. They are specifically designed to capture user attention and guide them towards taking a desired action, such as making a purchase, signing up for a newsletter, or requesting more information. By optimizing your landing pages, you can significantly increase your website's visibility, engagement, and conversion rates.
The Elements of a Successful Landing Page
Creating a successful landing page involves careful planning and implementation of various key elements. Let's take a closer look at the checklist we've prepared to help you craft landing pages that dominate search engine rankings and outperform your competition.
1. Clear and Concise Headline
Your landing page's headline should be attention-grabbing, compelling, and concise. It should effectively communicate the value proposition of your product or service. Use powerful and persuasive language to entice visitors to continue reading and take action.
2. Compelling Call-to-Action
A strong call-to-action (CTA) is crucial for driving conversions. Your CTA should be prominently displayed, using bold and contrasting colors, and clearly convey the desired action you want visitors to take. Examples of effective CTAs include "Buy Now," "Sign Up Today," or "Request a Free Consultation."
3. Engaging Visuals
Visuals play a key role in capturing and retaining visitors' attention. Use high-quality images, videos, or graphics that are relevant to your product or service. Optimize your visuals for fast loading times and ensure they enhance the overall user experience.
4. Compelling Copy
Your landing page copy should be persuasive, informative, and tailored to your target audience. Use persuasive language to highlight the unique selling points of your product or service. Address any pain points your audience may have and explain how your offering can solve their problems.
5. Trust Signals
Building trust with your visitors is crucial for successfully converting them into customers. Include trust signals such as customer testimonials, case studies, certifications, or security badges to showcase your credibility and reliability.
6. Mobile Responsiveness
In today's mobile-dominated world, it is essential that your landing pages are optimized for a seamless mobile experience. Ensure your landing page is mobile-responsive, meaning it adapts to different screen sizes and maintains its usability.
7. Fast Loading Speed
Page loading speed is a critical factor in user experience and search engine rankings. Optimize your landing page by minimizing file sizes, utilizing browser caching, and leveraging content delivery networks (CDNs) to ensure fast loading times.
8. Relevant Keywords
Perform keyword research to identify the most relevant and high-performing keywords for your landing page. Embed these keywords naturally throughout your headline, copy, meta tags, and image alt attributes to improve search engine visibility.
9. Unique Value Proposition
Your landing page should clearly articulate your unique value proposition (UVP) and how it differentiates you from competitors. Highlight the benefits and advantages of choosing your product or service, addressing why visitors should choose you over others in the industry.
10. Social Proof
Include social proof elements such as customer reviews, success stories, or social media followers to demonstrate the positive experiences others have had with your offering. This helps build trust and credibility, further increasing the chances of conversion.
11. A/B Testing
To optimize your landing page's performance, regularly conduct A/B testing. Experiment with different variations of headlines, CTAs, visuals, and copy to determine the most effective combinations. Test, analyze, and refine your landing page to achieve maximum impact.
Get Started with Website Design and Hosting Guru
At Website Design and Hosting Guru, we are committed to helping you create highly-effective landing pages that drive results. With our expertise in website development and SEO, we can assist you in achieving top rankings on search engines and generating higher conversions. Contact us today to discuss your landing page needs and take your online presence to the next level!