Halloween Fun Facts!
Apr 18, 2021
Blog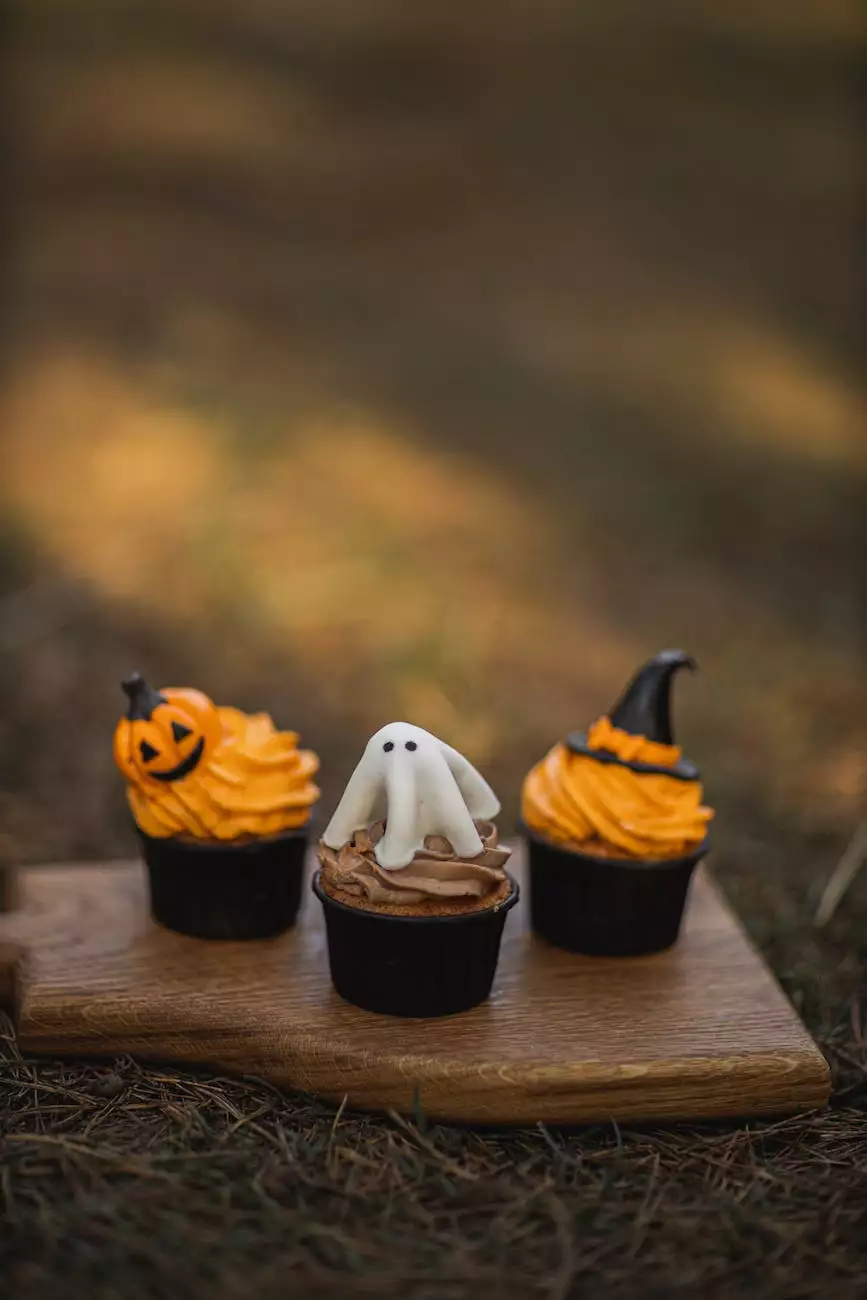 Discover the Spookiest Halloween Trivia with Website Design and Hosting Guru
Are you ready to dive into the eerie world of Halloween? Website Design and Hosting Guru welcomes you to an enchanting journey where we unravel the most mystifying Halloween fun facts. As a leading name in website development and design, we are here to guide you through the deep, dark depths of this haunting holiday. Prepare to be amazed as we share the spookiest stories and fascinating trivia about Halloween that will leave you spellbound.
1. Origins of Halloween
Let's start with the origins of Halloween. Contrary to popular belief, Halloween has its roots in ancient Celtic traditions and not in modern culture. The ancient Celts celebrated Samhain, a festival marking the end of the harvest season and the beginning of winter. It was believed that during Samhain, the boundary between the living and the dead was blurred, allowing spirits to wander freely among the living.
Over time, Samhain merged with Christian influences and evolved into All Hallows' Eve, eventually shortened to Halloween. Today, Halloween has become a global phenomenon, celebrated in various forms around the world.
2. Traditional Halloween Activities
When we think of Halloween, what comes to mind? Trick-or-treating, costumes, and pumpkin carving are some of the traditional activities associated with this spooky holiday. But did you know that these practices have ancient origins?
Trick-or-treating can be traced back to the Middle Ages when people would go door-to-door, offering prayers for the souls of the dead in exchange for food. As time passed, this practice evolved into the Halloween tradition we know today, with children dressing up in costumes and receiving sweets from neighbors.
Pumpkin carving, another beloved Halloween activity, has its roots in Irish folklore. Legend has it that a man named Stingy Jack tricked the devil and was cursed to roam the earth with only a hollowed-out turnip to light his way. When Irish immigrants arrived in America, they discovered that pumpkins were more readily available and thus began the tradition of carving Jack-o'-lanterns.
3. Spooky Superstitions and Beliefs
Halloween is a time when superstitions and beliefs about the supernatural come to life. From black cats to ghosts, here are some intriguing Halloween superstitions:
A black cat crossing your path is considered bad luck in many cultures, but did you know that in ancient Egypt, black cats were revered and believed to bring good fortune?
Hanging a horseshoe above your door is said to bring luck, as it can catch and hold blessings that pass through.
If a candle goes out on its own during Halloween, it is believed that a ghost is nearby.
Breaking a mirror on Halloween is said to bring seven years of bad luck, as it is believed to fracture your soul.
4. Haunted Locations
For those seeking a spine-chilling experience, Halloween offers the perfect opportunity to explore haunted locations. From ancient castles to eerie mansions, the world is filled with places that are rumored to be haunted. Here are a few infamous haunted locations:
The Tower of London, England: Known for its dark history and ghostly encounters, the Tower of London has witnessed numerous executions and is said to be haunted by the spirits of its former inhabitants.
Eastern State Penitentiary, Philadelphia, USA: This abandoned prison is known for its haunting atmosphere and paranormal activity. Many visitors have reported ghostly sightings and strange occurrences within its walls.
Bhangarh Fort, India: Considered one of the most haunted places in India, Bhangarh Fort is said to be cursed, and visitors are prohibited from entering after sunset.
Visiting these haunted locations can give you a glimpse into the supernatural and satisfy your curiosity about the unknown.
5. Halloween Around the World
Halloween is not just an American holiday – it is celebrated around the world, albeit in different forms. Here are a few unique Halloween celebrations:
In Mexico, the Day of the Dead or Día de los Muertos is observed. It is a joyous celebration honoring deceased loved ones, where families create ofrendas (altars) adorned with marigolds, sugar skulls, and the favorite foods and drinks of the departed.
In Japan, Halloween is gaining popularity with each passing year. While it is not a traditional Japanese holiday, many young people partake in costume parties and enjoy spooky festivities inspired by Western culture.
In Ireland, the birthplace of Halloween, the holiday is celebrated with fervor. The city of Derry, in particular, hosts an annual Halloween carnival that attracts visitors from far and wide.
Immerse Yourself in the Spirit of Halloween with Website Design and Hosting Guru
As Halloween approaches, the team at Website Design and Hosting Guru invites you to embrace the fun, the mystery, and the excitement of this beloved holiday. Whether you're looking to create a Halloween-themed website, design captivating visuals, or enhance your online presence, our experts are here to assist you every step of the way.
With our unmatched expertise in website development and design, we guarantee to provide you with the most cutting-edge, visually stunning, and user-friendly solutions. Our team of professionals has a deep understanding of the ever-changing digital landscape, ensuring that your website stands out from the competition.
At Website Design and Hosting Guru, we don't just build websites – we create experiences. Contact us today to discuss your Halloween project and let us take your online presence to the next level.