Welcome to Website Design and Hosting Guru
Dec 5, 2018
Blog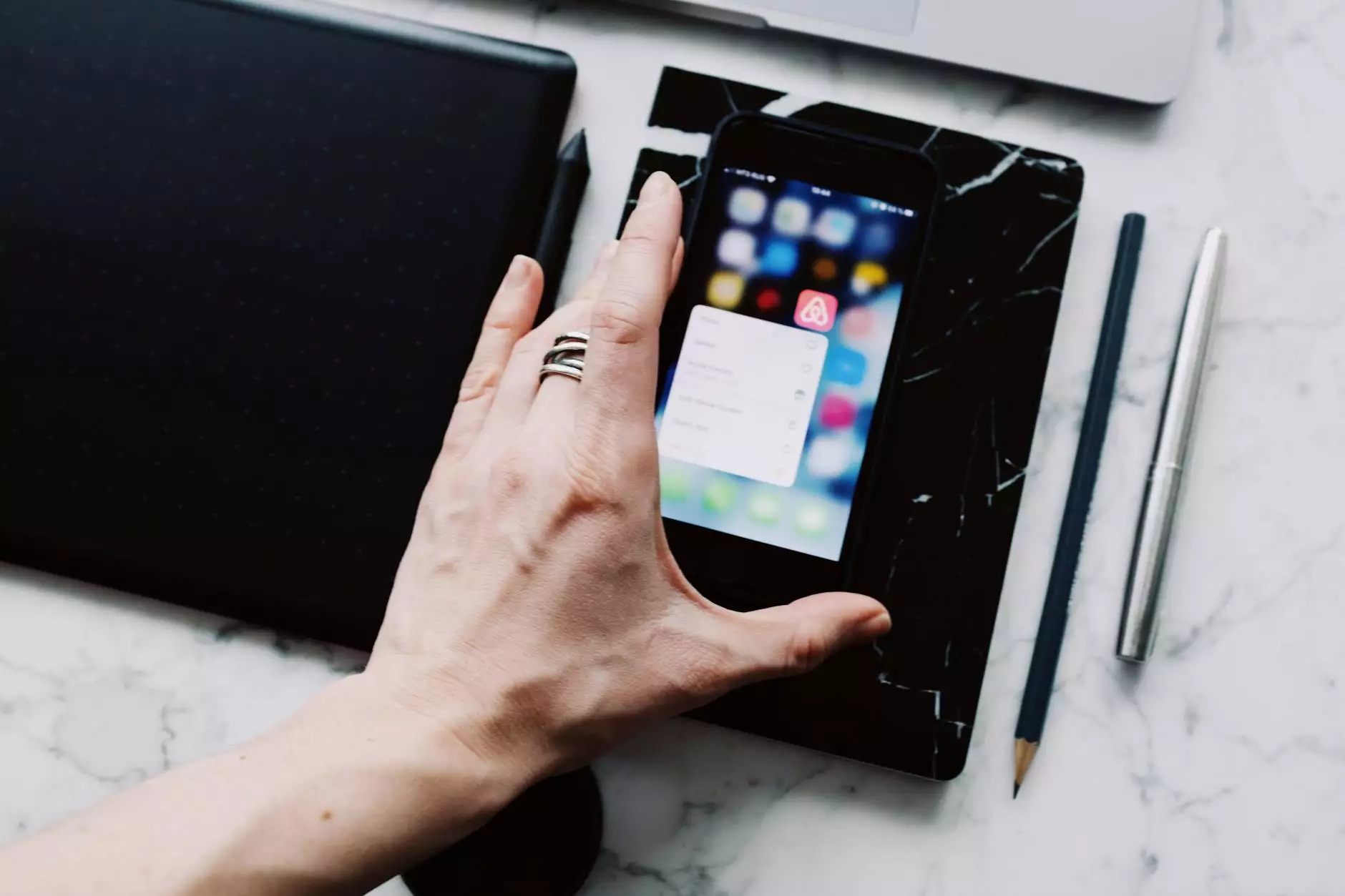 How to Realistically Increase Your App Writing Capacity
Are you struggling to keep up with the demands of app writing? Do you find yourself constantly overwhelmed by deadlines and unable to produce high-quality content? Look no further! Website Design and Hosting Guru is here to help. As a trusted web design and hosting service in Mesa, Arizona, we understand the importance of efficient app writing for your business and are dedicated to providing you with the knowledge and tools you need to succeed.
Why App Writing Matters
Before we dive into the strategies to increase your app writing capacity, let's first understand why it is crucial for your business. In today's digital age, apps have become a primary means of engaging with customers. Whether you're developing an app for your business or working as a content writer for app developers, the quality of your app writing directly impacts user experience and, ultimately, the success of the app itself.
App writing goes beyond simply conveying information. It requires creativity, strategic thinking, and the ability to captivate users with compelling content. With the increasing competition in the app market, it is essential to continuously enhance your app writing skills to stand out from the crowd.
Expert Tips for Increasing App Writing Capacity
1. Develop a Content Strategy
Creating an effective content strategy is the foundation for improving your app writing capacity. Start by identifying your target audience and their needs. Conduct thorough research to understand their preferences, pain points, and the language they use. This will help you tailor your app writing to resonate with your audience, boosting engagement and user satisfaction.
Furthermore, having a content strategy allows you to plan ahead, streamline your writing process, and meet deadlines more efficiently. Set clear goals and objectives, outline your app's structure, and create a content calendar to stay organized and maximize your productivity.
2. Master the Art of Concise Writing
In the fast-paced world of apps, users expect information to be delivered quickly and concisely. To increase your app writing capacity, focus on mastering the art of concise writing. Avoid unnecessary verbosity or complex sentence structures that may confuse or overwhelm your users.
Use bullet points, numbered lists, and subheadings to break down information into easily digestible chunks. This not only improves readability but also makes your content more scannable, allowing users to find the information they need quickly.
3. Enhance Your Research Skills
Thorough research is an essential aspect of app writing. Stay up-to-date with the latest industry trends, emerging technologies, and user expectations. This knowledge will enable you to write content that is relevant, informative, and appeals to your target audience.
Utilize reputable sources, such as industry publications, case studies, and credible websites, to gather valuable insights and support your content with accurate information. By becoming a well-informed writer, you can establish yourself as an authority in the app development industry.
4. Optimize Your Writing for SEO
In today's competitive online landscape, optimizing your app writing for search engines is crucial. Incorporate relevant keywords naturally throughout your content to improve its visibility in search engine result pages. However, avoid keyword stuffing, as it may lead to penalties from search engines.
Additionally, focus on crafting compelling meta descriptions that accurately summarize the content of your app. These concise snippets help potential users determine whether your app meets their needs and encourages them to click through to discover more.
5. Seek Feedback and Continuous Improvement
Don't be afraid to seek feedback on your app writing. Constructive criticism from peers or industry professionals can provide valuable insights and help you identify areas for improvement. Use feedback as an opportunity to refine your skills and grow as a writer.
Furthermore, staying updated with the latest practices and industry advancements is essential to continuously enhance your app writing capacity. Attend webinars, workshops, and conferences related to app writing and engage with the writing community to learn from others and stay inspired.
Choose Website Design and Hosting Guru
When it comes to web design and hosting services, trust Website Design and Hosting Guru to support your app writing needs. As an Arizona-based company with expertise in website development, we understand the unique challenges of the industry and can provide you with tailored solutions to enhance your app writing capacity.
Our team of professionals is well-versed in SEO optimization, copywriting, and content strategy. We can assist you in developing user-friendly and engaging app content that will capture the attention of your target audience.
As a leading web design and hosting service in Mesa, Arizona, we pride ourselves on delivering high-quality solutions to businesses like yours. Take advantage of our expertise and take your app writing capacity to new heights.
Conclusion
Increasing your app writing capacity is crucial for the success and growth of your business. By following the expert tips and techniques outlined in this guide, you can drive user engagement, enhance your app's usability, and ultimately achieve your business goals.
Remember, app writing is not just about conveying information, but also about creating a compelling user experience. Combine your writing skills with an understanding of your target audience, concise writing techniques, effective research, and SEO optimization to create outstanding app content.
Choose Website Design and Hosting Guru as your partner in improving your app writing capacity. Contact us today to learn more about our services and how we can transform your app into a captivating experience for users.