Dental & Medical Practice Digital Marketing
Oct 14, 2019
Services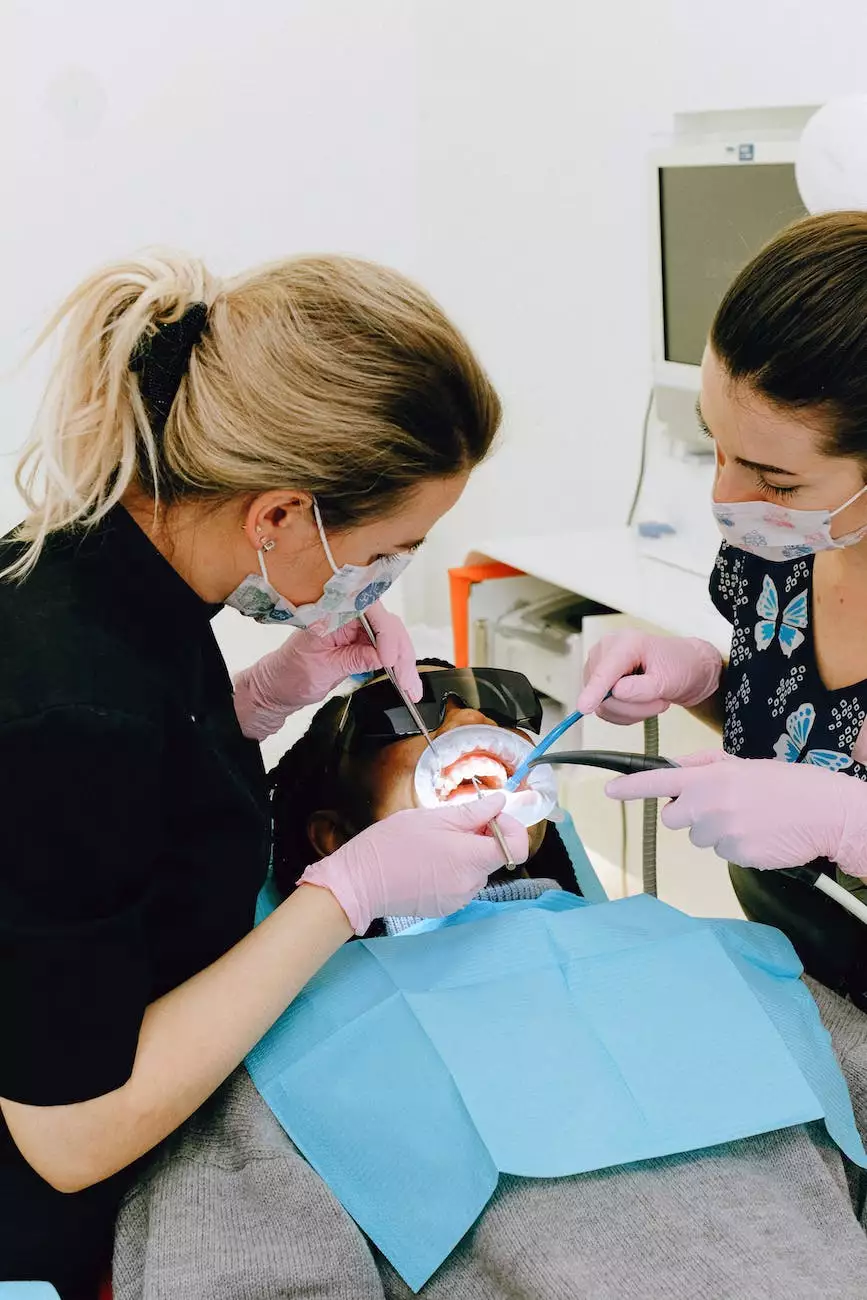 Welcome to iStudiosMedia, your trusted partner for comprehensive digital marketing solutions specialized for dental and medical practices. We understand that in today's competitive online landscape, having a strong online presence is essential. Our team of experts is here to help you navigate the digital world, ensuring that your website design, web hosting, and marketing strategies are top-notch.
Professional Website Design in Arizona
At Website Design and Hosting Guru, we take pride in offering high-quality website design services in Arizona. Our team of talented designers understands the unique needs of dental and medical practices and will work closely with you to create a custom design that reflects your brand and attracts your target audience.
With our expertise in website design and UX/UI optimization, your new website will not only look visually appealing but also offer a seamless user experience. We focus on creating responsive websites that adapt to any screen size, ensuring that your patients can access your information easily whether they're using a computer, tablet, or smartphone.
Moreover, our SEO-friendly website designs help boost your online visibility, making it easier for potential patients to find you through search engines such as Google.
Reliable Web Hosting Services in Mesa
Having a website that is always accessible and performs well is crucial. Our top-notch web hosting services in Mesa ensure that your website remains online and loads quickly, providing your visitors with an optimal browsing experience.
With our state-of-the-art servers and secure hosting infrastructure, we guarantee high uptime and fast page loading times. Our hosting packages are tailored to meet the specific requirements of dental and medical practices, ensuring that your website can handle high traffic and deliver your content reliably.
Our team of technical experts is available 24/7 to provide support and resolve any hosting issues you may encounter, allowing you to focus on running your practice without worrying about the technical aspects of your website.
Comprehensive Digital Marketing Strategies
At iStudiosMedia, we go beyond just website design and hosting. We believe in the power of comprehensive digital marketing strategies to drive more traffic, generate leads, and grow your practice.
Our team of experienced digital marketers specializes in creating customized marketing campaigns tailored to the unique needs of dental and medical practices. From search engine optimization (SEO) to pay-per-click (PPC) advertising, social media management, and content marketing, we have the expertise to elevate your online presence.
We conduct in-depth keyword research to identify the most relevant and competitive keywords in your industry, ensuring that your website ranks higher on search engine result pages (SERPs). With our proven SEO strategies, we optimize your website's structure, content, and metadata, making it more visible to potential patients who are actively searching for dental and medical services in your area.
Our PPC advertising campaigns are designed to drive targeted traffic to your website while maximizing your return on investment (ROI). We carefully craft compelling ad copies and strategically bid on relevant keywords to ensure that your ads are seen by the right audience at the right time.
Additionally, our team of social media experts will develop engaging content and manage your social media accounts to enhance your brand visibility, build trust with your audience, and increase patient engagement.
Contact Website Design and Hosting Guru Today
Don't let your dental or medical practice get left behind in the digital world. Contact iStudiosMedia, the leading provider of website design, web hosting, and digital marketing services for dental and medical practices in Arizona.
With our expertise and dedication to excellence, we can help you outrank your competitors and reach more potential patients online. Take the first step towards a successful online presence by contacting us today!
Business and Consumer Services - Website development | Website Design and Hosting Guru
Website Design Arizona | Guru Web Design | Web Hosting Services Mesa
© 2021 iStudiosMedia. All rights reserved.