VoIP Services for Scottsdale & Phoenix Businesses
Apr 24, 2023
Services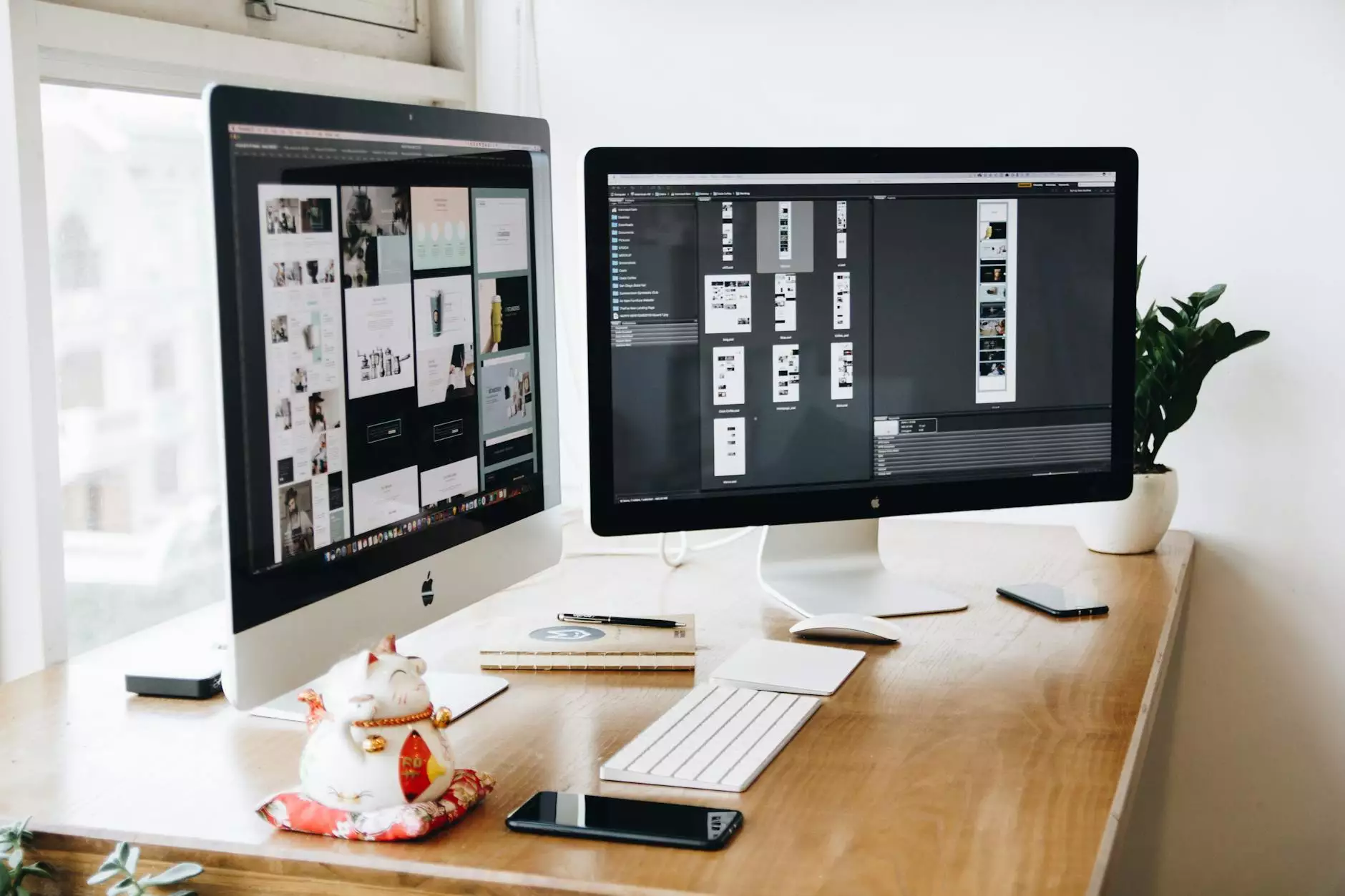 The Importance of VoIP Services for Your Business
In today's digital age, effective communication is key to the success of any business. Whether you are a small, medium, or large enterprise in Scottsdale or Phoenix, having a reliable and efficient communication system is crucial for your operations. This is where Voice over Internet Protocol (VoIP) services come into play.
What is VoIP?
VoIP stands for Voice over Internet Protocol, which is a technology that allows businesses to make and receive phone calls over the internet instead of traditional phone lines. This innovative approach to communication offers numerous benefits for businesses of all sizes.
The Benefits of VoIP Services
1. Cost Savings: Traditional phone systems can be expensive to set up and maintain, especially for businesses with multiple locations. VoIP services eliminate the need for costly infrastructure by utilizing existing internet connections. This can result in significant cost savings for your business.
2. Scalability: As your business grows, your communication needs may change. VoIP services are highly scalable, allowing you to easily add or remove lines as per your requirements. This flexibility ensures that your communication system can adapt to the ever-changing needs of your business.
3. Enhanced Features: VoIP services offer advanced features that go beyond basic phone functionality. Features such as call routing, voicemail to email transcription, call recording, and auto-attendant can greatly improve your business's efficiency and productivity.
4. Easy Integration: VoIP services seamlessly integrate with other communication tools and software, such as customer relationship management (CRM) systems. This integration allows for a more streamlined workflow and enables your team to work more efficiently.
5. Remote Work Possibilities: With the rise of remote work, having a communication system that supports flexible working arrangements is essential. VoIP services enable your employees to make and receive calls from anywhere with an internet connection, promoting collaboration and productivity.
Why Choose Website Design and Hosting Guru for VoIP Services?
When it comes to VoIP services for businesses in Scottsdale and Phoenix, Website Design and Hosting Guru is your trusted partner. We specialize in providing high-quality VoIP solutions that can transform your communication infrastructure.
Our Expertise
With years of experience in the industry, we have gained extensive knowledge and expertise in VoIP technology. Our team of dedicated professionals understands the unique needs of businesses in Scottsdale and Phoenix and can tailor our solutions to meet your specific requirements.
We follow industry best practices and stay updated with the latest advancements in VoIP technology to ensure that our clients receive the most reliable and cutting-edge solutions available.
Personalized Solutions
We believe that every business is unique, and a one-size-fits-all approach does not work. That's why we take the time to understand your business's communication needs and craft personalized VoIP solutions that align with your goals.
Whether you need a basic phone system or require a more complex setup with advanced features, we can customize our services to cater to your exact requirements. Our goal is to provide you with a communication solution that enhances your business's efficiency and helps you stay ahead of the competition.
Unparalleled Support
At Website Design and Hosting Guru, we prioritize the satisfaction of our clients. Our dedicated support team is available to assist you every step of the way, from the initial setup to ongoing maintenance and troubleshooting.
We understand that any disruption in communication can have a significant impact on your business. That's why we offer prompt and reliable support to ensure that your VoIP services are always up and running smoothly. Our team is just a phone call away, ready to address any concerns or issues you may encounter.
Contact Us Today
Are you ready to take your business's communication to the next level? Contact Website Design and Hosting Guru today for top-notch VoIP services in Scottsdale and Phoenix. Our team of experts is eager to assist you and provide you with a communication solution that exceeds your expectations.
Don't settle for subpar communication systems when you can have the best. Trust Website Design and Hosting Guru for all your VoIP needs. Take the first step towards improved communication and schedule a consultation with us today!